Categories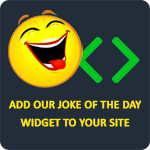 A nun and a priest were crossing the Sahara desert on a camel. On the third day out the camel suddenly dropped dead without warning. After dusting themselves off, the nun and the priest surveyed their situation. After a long period of silence, the priest spoke. "Well sister, this looks pretty grim." "I know, father." "In fact, I don't think it likely that we can survive more than a day or two." "I agree." "Sister, since we are unlikely to make it out of here alive, would you do something for me?" "Anything father." "I have never seen a woman's breasts and I was wondering if I might see yours." "Well, under the circumstances I don't see that it would do any harm." The nun opened her habit and the priest enjoyed the sight of her shapely breasts, commenting frequently on their beauty. "Sister would you mind if I touched them?" She consented and he fondled them for several minutes. "Father, could I ask something of you?" "Yes sister?" "I have never seen a man's penis. Could I see yours?" "I supposed that would be OK," the priest replied lifting his robe. "Oh father, may I touch it?" This time the priest consented and after a few minutes of fondling he was sporting a huge erection. "Sister, you know that if I insert my penis in the right place, it can give life." "Is that true father?" "Yes it is, sister." "Then why don't you stick it up that camel's ass and lets get the hell out of here."
Amanda Klein
Two little boys were known troublemakers, stealing everything they could get their hands, even from the church. One day a priest stopped one of the boys and asked, "Where is God?" The boy shrugged and the priest repeated, "Where is God?" The boy ran out of the cathedral crying to his home where he hid in a closet. Eventually his brother found him and asked, "What's wrong?" The crying boy replied, "We're in trouble now! God is missing and they think we took him!"
Anonymous
Q: Why do Jewish mothers make great parole officers?
A: They never let anyone finish a sentence!
Bookworm
A man is angry because he has it in his head that someone stole his wallet. He walks into a church to steal someone else's wallet, but he has a change of heart during the service. He confesses to the priest afterwards about what his intentions had initially been. The priest asks, "What made you change your mind?" The man says, "In your sermon on the Ten Commandments when you got to 'Thou shall not commit adultery,' I remembered where I left my wallet!"
Mark My Words
In surgery for a heart attack, a middle-aged woman has a vision of God by her bedside. "Will I die?" she asks. God says, "No. You have 30 more years to live." With 30 years to look forward to, she decides to make the best of it. So since she's in the hospital, she gets breast implants, liposuction, a tummy tuck, hair transplants, and collagen injections in her lips. She looks great! The day she's discharged, she exits the hospital with a swagger, crosses the street, and is immediately hit by an ambulance and killed. Up in heaven, she sees God. "You said I had 30 more years to live," she complains. "That's true," says God. "So what happened?" she asks. God shrugs, "I didn't recognize you."
TheLaughFactory