Categories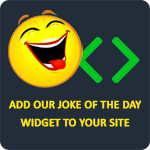 Q: How much pussy do priests get?
A: Nun.
FInn Guy
Every ten years, the monks in the monastery are allowed to break their vow of silence to speak two words. Ten years go by and it's one monk's first chance. He thinks for a second before saying, "Food bad." Ten years later, he says, "Bed hard." It's the big day, a decade later. He gives the head monk a long stare and says, "I quit." "I'm not surprised," the head monk says. "You've been complaining ever since you got here."
TheLaughFactory
Three priests and three young boys are on a boat on the ocean. The boat starts to sink and first priest says, "Save the boys!" The second priest says, "F*ck the boys!" The third priest says, "Do you think we have time?!"
winett
One fine day, a priest, a rabbi, and a high priestess decide to all go fishing. They manage to get to the water, and off they go. One hour later, the high priestess says, "I think I forgot the food!" She steps off the boat, walks across the water, gets the picnic basket, and walks back! As they are eating, the priest thinks, "What a display. Jeez, where does she get off walkin' on the water?" Right then, the rabbi says, "Oye! I forgot the drinks." He steps right off the boat, and walks across the water to get the drinks. By this time, the priest is very frustrated! He excuses himself, and as the priest steps out of the boat, he falls in the water. The high priestess turns to the rabbi and says, "You think we should have told him about the rocks?"
mskatieb
Four nuns die and are in line to get into Heaven. St. Peter appears and tells them they can get in, but must do one last confession. The first nun confesses to seeing a penis. St. Peter instructs her to rinse her eyes in holy water, say 10 Hail Marys, and she can get in. The second nun admits to touching a penis. St. Peter instructs her to rinse her hand in holy water, say 20 Hail Marys, and she can get in. Seeing this, the fourth nun taps the third nun's shoulder and says, "Can I cut in front of you? I'm going to need to rinse my mouth and I know you need to rinse your asshole."
preciusbuterfly