Categories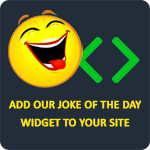 Q: What does the receptionist at the sperm clinic say when clients are leaving?
A: "Thanks for coming!"
TheLaughFactory
How do you know Barbie is not a slut? Because her legs don't open.
comedyjunkie
Why do women wear panties with flowers on them? In loving memory of all the faces that have been buried there.
tiddliewinks
Three words to ruin a man's ego. "Is it in?"
ELIZETH
What did the penis say to the condom? Cover me, I´m goin in!!!
mammad85