Categories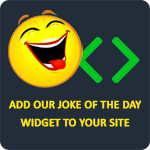 Q: What kind of bees make milk instead of honey?
A: Boo-bees
academik
Mickey Mouse is in the middle of a nasty divorce from Minnie Mouse. Mickey spoke to the judge about the separation. "I'm sorry Mickey, but I can't legally separate you two on the grounds that Minnie is mentally insane," said the judge. Mickey replied, "I didn't say she was mentally insane, I said that she's f*cking Goofy!"
5emtio4yra
Q: What does the receptionist at the sperm clinic say when clients are leaving?
A: "Thanks for coming!"
TheLaughFactory
How do you know Barbie is not a slut? Because her legs don't open.
comedyjunkie
What did the penis say to the condom? Cover me, I´m goin in!!!
mammad85