Categories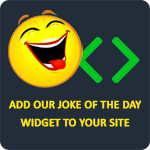 One day, there were two boys playing by a stream. One of the young boys saw a bush and went over to it. The other boy couldn't figure out why his friend was at the bush for so long. The other boy went over to the bush and looked. The two boys were looking at a woman bathing naked in the stream. All of a sudden, the second boy took off running. The first boy couldn't understand why he ran away, so he took off after his friend. Finally, he caught up to him and asked why he ran away. The boy said to his friend, "My mom told me if I ever saw a naked lady, I would turn to stone, and I felt something getting hard, so I ran."
sponger619
Sarah goes to school, and the teacher says, "Today we are going to learn multi-syllable words, class. Does anybody have an example of a multi-syllable word?" Sarah waves her hand, "Me, Miss Rogers, me, me!" Miss Rogers says, "All right, Sarah, what is your multi-syllable word?" Sarah says, "Mas-tur-bate." Miss Rogers smiles and says, "Wow, Sarah, that's a mouthful." Sarah says, "No, Miss Rogers, you're thinking of a blowjob."
Rodderiqus11
A little boy caught his mom and dad having sex. After, he asked, "What were you and daddy doing?" The mom said, "We were baking a cake." A few days later, the little boy asked his mom, "Were you and daddy baking a cake?" She said yes, and asked him how he knew. He answered, "Because I licked the frosting off the couch."
jbaby143
After picking her son up from school one day, the mother asks him what he did at school. The kid replies, "I had sex with my teacher." She gets so mad that when they get home, she orders him to go straight to his room. When the father returns home that evening, the mother angrily tells him the news of what their son had done. As the father hears the news, a huge grin spreads across his face. He walks to his son's room and asks him what happened at school, the son tells him, "I had sex with my teacher." The father tells the boy that he is so proud of him, and he is going to reward him with the bike he has been asking for. On the way to the store, the dad asks his son if he would like to ride his new bike home. His son responds, "No thanks Dad, my butt still hurts."
MISSDIONE02
A guy walks into a pub and sees a sign hanging over the bar which reads, "Cheese Sandwich: $1.50; Chicken Sandwich: $2.50; Hand Job: $10.00." Checking his wallet for the necessary payment, he walks up to the bar and beckons to one of the three exceptionally attractive blondes serving drinks to an eager-looking group of men. "Yes?" she enquires with a knowing smile, "Can I help you?" "I was wondering," whispers the man, "Are you the one who gives the hand jobs?" "Yes," she purrs, "I am." The man replies, "Well, go wash your hands, I want a cheese sandwich!"
Tapatio1974