Categories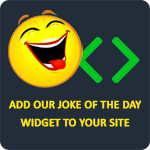 Two cowboys are out on the range talking about their favorite sex position. One says, "I think I enjoy the rodeo position the best." "I don't think I have ever heard of that one," says the other cowboy. "What is it?" "Well, it's where you get your girl down on all four, and you mount her from behind. Then you reach around, cup her t*ts, and whisper in her ear, 'boy these feel almost as nice as your sisters.' Then you try and hold on for 30 seconds."
ballmyloveb
Little Sally came home from school with a smile on her face, and told her mother, "Frankie Brown showed me his weenie today at the playground!" Before the mother could raise a concern, Sally went on to say, "It reminded me of a peanut." Relaxing with a hidden smile, Sally's mom asked, "Really small, was it?" Sally replied, "No, salty." Mom fainted.
ezmoney
A trucker who has been out on the road for two months stops at a brothel outside Atlanta. He walks straight up to the Madam, drops down $500 and says, "I want your ugliest woman and a grilled cheese sandwich!" The Madam is astonished. "But sir, for that kind of money you could have one of my prettiest ladies and a three-course meal." The trucker replies, "Listen darlin', I'm not horny – I'm just homesick."
rchavez2
A lady goes to the doctor and complains that her husband is losing interest in sex. The doctor gives her a pill, but warns her that it's still experimental. He tells her to slip it into his mashed potatoes at dinner, so that night, she does just that. About a week later, she's back at the doctor, where she says, "Doc, the pill worked great! I put it in the potatoes like you said! It wasn't five minutes later that he jumped up, raked all the food and dishes onto the floor, grabbed me, ripped all my clothes off, and ravaged me right there on the table!" The doctor says, "I'm sorry, we didn't realize the pill was that strong! The foundation will be glad to pay for any damages." "Nah," she says, "that's okay. We're never going back to that restaurant anyway."
Anonymous
There is a cucumber, a pickle, and a penis. They are complaining about their lives. The cucumber says, "My life sucks. I'm put in salads, and to top it off, they put ranch on me as well. My life sucks." The pickle says, "That's nothing compared to my life. I'm put in vinegar and stored away. Boy my life boring. I hate life." The penis says, "Why are you guys complaining? My life is so messed up that I feel like shooting myself. They put me in a plastic bag, put me in a cave, and make me do push-ups until I throw up."
jerryfrontier07