Categories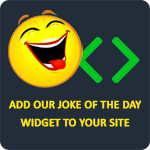 Q: Which sexual position produces the ugliest children?
A: Ask your mother.
TheLaughFactory
Women are like rocks. They're only cool after they get wet.
Nolan Ramage
During a discussion at Sunday school, a nun asks the children what they think God takes you by when you die. A kid responds, "I think God takes you by your feet, because once I walked into my parents room and my mom's feet were in the air and she was screaming, "Oh God, I'm coming!!!"
brettsmith22
A man is walking down the street, when he notices that his grandfather is sitting on the porch in a rocking chair, with nothing on from the waist down. "Grandpa, what are you doing?" the man exclaims. The old man looks off in the distance and does not answer his grandson. "Grandpa, what are you doing sitting out here with nothing on below the waist?" he asks again. The old man slyly looks at him and says, "Well, last week I sat out here with no shirt on, and I got a stiff neck. This was your Grandma's idea!"
Anonymous
It was Christmas Eve. A woman came home to her husband after a day of busy shopping. Later on that night when she was getting undressed for bed, he noticed a mark on the inside of her leg. "What is that?" he asked. She said, "I visited the tattoo parlor today. On the inside of one leg I had them tattoo 'Merry Christmas,' and on the inside of the other one they tattooed 'Happy New Year.'" Perplexed, he asked, "Why did you do that?" "Well," she replied, "now you can't complain that there's never anything to eat between Christmas and New Years!"
TheLaughFactory