Categories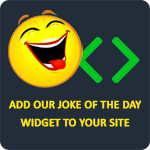 How many snowboarders does it take to screw in a lightbulb? 50: 3 to die trying, 1 to actually pull it off, and 46 other to say, "man, I could do that!"
dherter
Golfer: "Do you think my game is improving?"
Caddy: "Yes sir, you miss the ball much closer now."
Anonymous
Golfer: "I'd move heaven & earth to break 100 on this course." Caddy: "Try heaven; you've already moved most of the earth."
Anonymous
If at first you don't succeed, skydiving is not for you!
Anonymous
A Giants fan, a Padre fan, and a Dodger fan are climbing a mountain and arguing about who loves his team more. The Padre fan insists he's the most loyal. "This is for San Diego!" he yells and jumps off the side of the mountain. Not to be outdone, the Giants fan is next to profess his love for his team. He yells, "This is for San Francisco!" and pushes the Dodger fan off the mountain.
fyniyah