Categories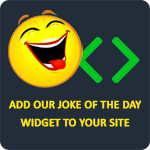 Q: What's the difference between England and a teabag?
A: A teabag could stay in the cup for longer.
yo cuzz
Kobe Bryant wears the number 24 to remind himself about how many seconds he has to hog the ball.
Jarrod Norton
I'm dressing like a Dodger this Halloween. I'm going as a loser!
Malman
How do you flick off a Green Bay Packer fan? Hold four fingers up!
donjon420
Q: Which sport is always in trouble? A: BADminton.
Anonymous