Categories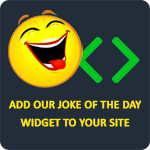 Q: Why is a baseball game a good place to go on a hot day?
A: Because there are lots of fans.
Iamsnappy4
Kobe Bryant wears the number 24 to remind himself about how many seconds he has to hog the ball.
Jarrod Norton
Q: Why does Dwayne Wade wear number 3?
A: Because that's the amount of minutes he can stay on the court without getting hurt.
Anonymous
What do hookers and the Dolphins have in common? They both have hundreds of balls pounded into their endzone every week.
Repor9
Q: How do you make NY Jets cookies?
A: Put them in a bowl and beat them for three hours.
Anonymous