Categories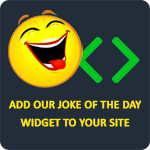 Yo momma is so ugly Fix-It Felix said, "I can't fix it."
@MusicGod2001
Yo momma is so old, I slapped her in the back and her boobs fell off.
Doritos
Yo mamma is so fat she walked past the TV and I missed 3 episodes.
me
Yo momma's so fat, she wore a black bathing suit to the pool and everyone yelled "oil spill!"
LaughFactory
Your momma is so hairy when she opens her legs it says "Welcome to Busch Gardens."
bayron