Categories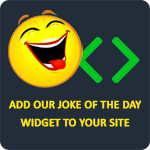 Yo momma is so ugly Fix-It Felix said, "I can't fix it."
@MusicGod2001
Yo momma is so old, I slapped her in the back and her boobs fell off.
Doritos
Your momma is so hairy when she opens her legs it says "Welcome to Busch Gardens."
bayron
Yo momma's so fat, she wore a black bathing suit to the pool and everyone yelled "oil spill!"
LaughFactory
Yo momma is so fat that the last time she saw 90210 was on the scale.
fghjkl