Categories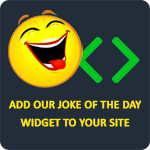 Yo mom is so dumb that she thought Dunkin' Donuts was a basketball team.
Anonymous
Yo mamma is so ugly, she scared the shit out of the toilet.
Anonymous
Yo momma's so fat, she wore a black bathing suit to the pool and everyone yelled "oil spill!"
LaughFactory
Yo momma is so old, I slapped her in the back and her boobs fell off.
Doritos
Yo momma is so short, you can see her feet on her driver's license.
TheLaughFactory