Categories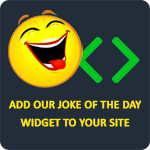 Yo mama so ugly when she went into a haunted house she came out with a job application.
TheLaughFactory
Yo momma is so poor that when I asked her whats for dinner tonight she lit her pocket on fire and said, "hot pocket."
sexxyslim
Yo mamma is so ugly, she scared the shit out of the toilet.
Anonymous
Yo momma is so fat that the last time she saw 90210 was on the scale.
fghjkl
Yo momma is so fat, when she sat on the back of the bus it did a wheelie.
Anonymous