Categories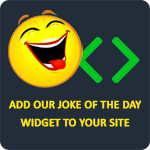 Yo mama so fat I tried driving around her and I ran out of gas.
funnystuff34
Yo momma's so smelly, that when she spread her legs, I got seasick.
LaughFactory
Yo momma is so fat, when she sat on the back of the bus it did a wheelie.
Anonymous
Yo momma is so fat when she sat on an iPad she made a plasma TV.
morgan Davies
Yo momma is so poor that when I asked her whats for dinner tonight she lit her pocket on fire and said, "hot pocket."
sexxyslim