Categories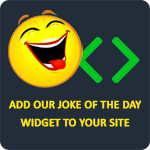 Yo momma is so short, you can see her feet on her driver's license.
TheLaughFactory
Yo momma is so fat, when she sat on the back of the bus it did a wheelie.
Anonymous
Yo momma's so smelly, that when she spread her legs, I got seasick.
LaughFactory
Yo momma is so fat when she sat on an iPad she made a plasma TV.
morgan Davies
Yo momma is so poor that when I asked her whats for dinner tonight she lit her pocket on fire and said, "hot pocket."
sexxyslim