Categories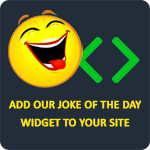 Yo momma is so black, she got marked absent at night school.
Doritos
Yo momma's so fat, she wakes up in sections.
Repor9
Yo momma is so ugly her parents had to feed her with a slingshot.
TheLaughFactory
Yo momma is so fat, when she sat on the back of the bus it did a wheelie.
Anonymous
Yo momma's so ugly, her birth certificate is an apology letter from the condom factory.
benstone532