Categories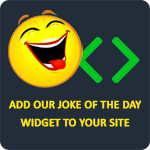 Your momma is so hairy when she opens her legs it says "Welcome to Busch Gardens."
bayron
Yo momma's so fat, her baby pictures were taken by satellite.
LaughFactory
Yo momma is so black, she got marked absent at night school.
Doritos
Yo momma is so fat that the last time she saw 90210 was on the scale.
fghjkl
Yo Momma's teeth are so yellow, that when she smiles, traffic slows down!
Shopro2