Categories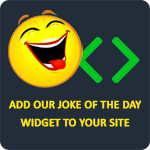 Yo momma is so black, she got marked absent at night school.
Doritos
Yo momma is so ugly her parents had to feed her with a slingshot.
TheLaughFactory
Yo momma's so fat, her measurements are 36-24-26, and that's just her left arm.
LaughFactory
Yo momma's so ugly she makes the blind go crippled!
aseaofknowing69
Yo momma's so fat, her baby pictures were taken by satellite.
LaughFactory