Categories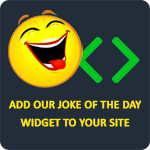 Yo momma is so ugly her momma had to tie a steak around her neck to get the dog to lick her.
TheLaughFactory
Yo momma is so fat she went to church with heels on and when she came back home they were flats.
Lexi Pooh
Yo momma's so fat, even Dora can't explore her.
imabeast55
Yo momma's so fat, when she uses the keyboard she presses every key at once!
Its More Fun In The Philippines!
Yo momma so stupid she stuck a phone up her butt and thought she was making a booty call!
rosatruesdale