Categories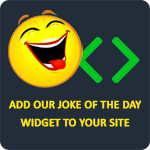 Yo Momma's teeth are so yellow, that when she smiles, traffic slows down!
Shopro2
Yo momma's so ugly, the government moved Halloween to her birthday!
maggs
Yo momma is so stupid that when thieves broke in and stole the tv, she ran outside and yelled to them,"Hey, you forgot the remote!"
Dra03
Yo momma's so ugly, her birth certificate is an apology letter from the condom factory.
benstone532
Yo momma is so fat she went to church with heels on and when she came back home they were flats.
Lexi Pooh