Categories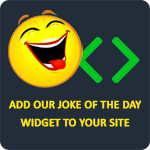 Yo momma is so black, she got marked absent at night school.
Doritos
Yo momma is so fat she went to church with heels on and when she came back home they were flats.
Lexi Pooh
Yo momma is so ugly her parents had to feed her with a slingshot.
TheLaughFactory
Yo momma is so fat that the last time she saw 90210 was on the scale.
fghjkl
Yo momma's so ugly, her birth certificate is an apology letter from the condom factory.
benstone532