Categories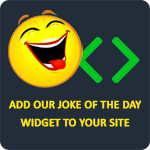 Yo momma is so ugly that when the Kool-Aid man broke through her wall he said, "Oh noooo!"
yo momma man
Yo mamma so stupid she tried to put M&M's in alphabetical order.
Anonymous
Yo momma's so fat, when she went to the beach, the whales sang, "We are family!"
plozano8
Yo Momma's teeth are so yellow, that when she smiles, people slow down!
Shopro2
Yo mama so fat I tried driving around her and I ran out of gas.
funnystuff34