Categories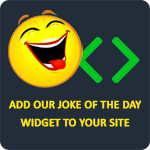 Yo momma is so fat she went to church with heels on and when she came back home they were flats.
Lexi Pooh
Yo mamma so stupid she tried to put M&M's in alphabetical order.
Anonymous
Yo momma's so ugly she makes the blind go crippled!
aseaofknowing69
Yo momma so stupid she stuck a phone up her butt and thought she was making a booty call!
rosatruesdale
Yo mama's so fat when I pictured her in my head she broke my neck.
Anonymous