Categories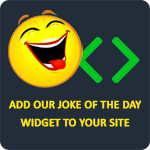 Yo momma so stupid she stuck a phone up her butt and thought she was making a booty call!
rosatruesdale
Yo momma's so ugly, her birth certificate is an apology letter from the condom factory.
benstone532
Yo momma is so ugly that when the Kool-Aid man broke through her wall he said, "Oh noooo!"
yo momma man
Yo momma is so black, she got marked absent at night school.
Doritos
Yo momma is so ugly, when she looked out the window, the cops arrested her for mooning.
Anonymous