Categories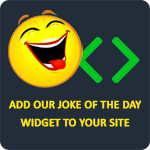 Yo momma's so fat that Mount Everest tried to climb her.
Anonymous
Yo mamma so stupid she tried to put M&M's in alphabetical order.
Anonymous
Yo momma's so fat, her measurements are 36-24-26, and that's just her left arm.
LaughFactory
Yo momma so stupid she stuck a phone up her butt and thought she was making a booty call!
rosatruesdale
Yo mama's so fat when I pictured her in my head she broke my neck.
Anonymous