Categories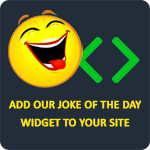 Yo momma so stupid she stuck a phone up her butt and thought she was making a booty call!
rosatruesdale
Yo mamma so stupid she tried to put M&M's in alphabetical order.
Anonymous
Yo momma is so stupid that when thieves broke in and stole the tv, she ran outside and yelled to them,"Hey, you forgot the remote!"
Dra03
Yo momma's so fat, she wakes up in sections.
Repor9
Yo momma is so ugly her momma had to tie a steak around her neck to get the dog to lick her.
TheLaughFactory