Categories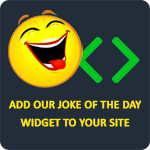 Yo mama so ugly she gives Freddy Krueger nightmares.
David Simon [the boss]
Yo momma is so ugly that when the Kool-Aid man broke through her wall he said, "Oh noooo!"
yo momma man
Yo momma's so fat, when she went to the beach, the whales sang, "We are family!"
plozano8
Your momma is so old when her breast milk comes out it's powder.
bella spring
Yo momma's so fat, she tripped over Wal-Mart, stumbled over K-Mart, and landed on Target.
LaughFactory