Categories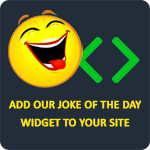 Yo momma's so fat, her baby pictures were taken by satellite.
LaughFactory
Yo momma's so stupid, she steals samples from stores!
ashiq1985
Yo mama so fat I tried driving around her and I ran out of gas.
funnystuff34
Yo mama so ugly she gives Freddy Krueger nightmares.
David Simon [the boss]
Yo mamma is so ugly, she scared the shit out of the toilet.
Anonymous