Categories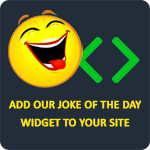 Yo mama so ugly she gives Freddy Krueger nightmares.
David Simon [the boss]
Yo mamma is so ugly, she scared the shit out of the toilet.
Anonymous
Yo momma's so fat, her baby pictures were taken by satellite.
LaughFactory
Your momma is so old when her breast milk comes out it's powder.
bella spring
Yo momma's so stupid, she steals samples from stores!
ashiq1985