Categories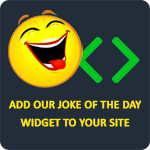 Your momma is so old when her breast milk comes out it's powder.
bella spring
Yo mama so ugly she made Justin Bieber say, "Never."
group of friends
Yo mamma so stupid she tried to put M&M's in alphabetical order.
Anonymous
Yo momma's so fat, that when God said, "Let there be light," He told her to move her fat ass out of the way first!
LaughFactory
Yo momma's so stupid, she steals samples from stores!
ashiq1985