Categories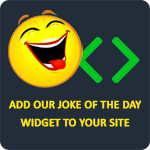 Yo mama so stupid, she got hit by a parked car.
Anonymous
Yo momma's so fat, she tripped over Wal-Mart, stumbled over K-Mart, and landed on Target.
LaughFactory
Your momma is so stupid she put airbags on her computer in case it crashed.
andres2152
Yo momma's so ugly she makes the blind go crippled!
aseaofknowing69
Yo mama so ugly she gives Freddy Krueger nightmares.
David Simon [the boss]