Categories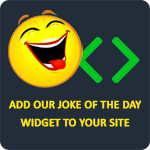 Yo momma so stupid she stuck a phone up her butt and thought she was making a booty call!
rosatruesdale
Yo mama so stupid, she got hit by a parked car.
Anonymous
Yo momma's so fat, she tripped over Wal-Mart, stumbled over K-Mart, and landed on Target.
LaughFactory
Yo mama so ugly she gives Freddy Krueger nightmares.
David Simon [the boss]
Yo momma's so ugly she makes the blind go crippled!
aseaofknowing69