Categories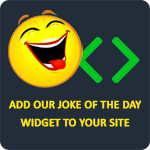 Yo momma's so fat, she tripped over Wal-Mart, stumbled over K-Mart, and landed on Target.
LaughFactory
Yo momma's so stupid, she steals samples from stores!
ashiq1985
Yo mamma so stupid she put two M&M's in her ear and said she was listening to Eminem.
lmfaoobytch
Yo momma so dumb that when she was locked in a grocery store she starved!
Sassylover49
Yo mama's so fat, when she steps on a scale, it says, "Please step out of the car."
CashQueen4