Categories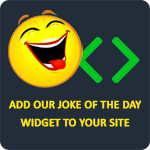 Yo mama so stupid, she got hit by a parked car.
Anonymous
Yo momma's so fat, she wakes up in sections.
Repor9
Your momma is so stupid she put airbags on her computer in case it crashed.
andres2152
Yo momma's so fat, when she uses the keyboard she presses every key at once!
Its More Fun In The Philippines!
Yo mamma so stupid she put two M&M's in her ear and said she was listening to Eminem.
lmfaoobytch