Categories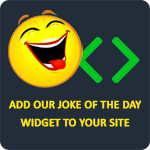 Yo momma's so stupid, she steals samples from stores!
ashiq1985
Yo momma is so stupid that when thieves broke in and stole the tv, she ran outside and yelled to them,"Hey, you forgot the remote!"
Dra03
Yo mamma so stupid she put two M&M's in her ear and said she was listening to Eminem.
lmfaoobytch
Yo momma so dumb that when she was locked in a grocery store she starved!
Sassylover49
Yo mama's so fat, when she steps on a scale, it says, "Please step out of the car."
CashQueen4