Categories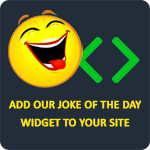 Yo momma's so stupid, she steals samples from stores!
ashiq1985
Yo mamma so stupid she put two M&M's in her ear and said she was listening to Eminem.
lmfaoobytch
Your momma is so old when her breast milk comes out it's powder.
bella spring
Yo momma so dumb that when she was locked in a grocery store she starved!
Sassylover49
Your momma is so stupid she put airbags on her computer in case it crashed.
andres2152