Categories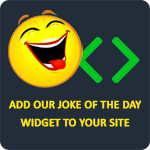 Yo momma's so fat, that when God said, "Let there be light," He told her to move her fat ass out of the way first!
LaughFactory
Yo momma is so black she makes Akon look like Casper.
u dont need to know
Yo mama's so fat, when she steps on a scale, it says, "Please step out of the car."
CashQueen4
Yo momma so dumb that when she was locked in a grocery store she starved!
Sassylover49
Yo Momma so fat she uses the 101 fwy for a slip 'n' slide!
RonStace