Categories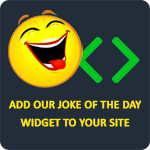 Yo momma's so stupid, she steals samples from stores!
ashiq1985
Yo mama's so fat, when she steps on a scale, it says, "Please step out of the car."
CashQueen4
Yo Momma so fat she uses the 101 fwy for a slip 'n' slide!
RonStace
Yo momma is so black she makes Akon look like Casper.
u dont need to know
Yo mama so ugly she gives Freddy Krueger nightmares.
David Simon [the boss]