Categories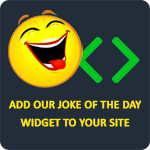 Your momma is so stupid she put airbags on her computer in case it crashed.
andres2152
Yo momma is so ugly that when the Kool-Aid man broke through her wall he said, "Oh noooo!"
yo momma man
Yo momma's so stupid, she steals samples from stores!
ashiq1985
Yo momma so dumb that when she was locked in a grocery store she starved!
Sassylover49
Yo mama so stupid, she got hit by a parked car.
Anonymous