Categories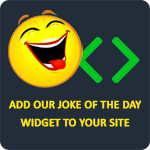 Yo mama so stupid, she got hit by a parked car.
Anonymous
Yo mamma so stupid she put two M&M's in her ear and said she was listening to Eminem.
lmfaoobytch
Your momma is so stupid she put airbags on her computer in case it crashed.
andres2152
Yo momma's like a postal stamp: lick it, stick it, then send that bitch away.
DarkD
Yo mama so black that when she jumped into the pool it turned into coffee.
Me