Categories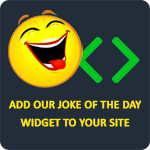 Yo mamma is so fat she doesn't need the internet, because she's already world wide.
Anonymous
Yo momma so stupid she stuck a battery up her ass and said, "I GOT THE POWER!"
GIovanni pinto ramos
Yo momma is so fat when she went to KFC the cashier asked, "What size bucket?" and yo momma said, "The one on the roof."
jaelynn leonen
Yo momma is so fat that when she saw a yellow school bus go by full of white kids she ran after it yelling, "TWINKIE!"
the master
Your momma's so ugly, when she goes into a strip club, they pay her to keep her clothes on.
Anonymous