Categories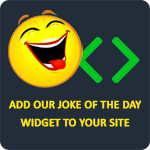 Yo momma is so fat when she stepped on the scale it read, "Get the hell off me!"
rayray23234
Yo momma so ugly, she had to get the baby drunk so that she could breastfeed it.
Anonymous
Yo mama's so stupid she put paper on the television and called it paper view.
Anonymous
Yo momma so fat when she steps out in a yellow raincoat, the people yell, "TAXI!"
Chloe Coyle
Yo momma is so ashy, every time she rubs her arms it snows.
Anonymous