Categories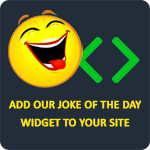 Yo momma so fat when she steps out in a yellow raincoat, the people yell, "TAXI!"
Chloe Coyle
Yo momma's so fat she can't even jump to a conclusion.
Anonymous
Yo momma is so short, you can see her feet on her driver's license.
TheLaughFactory
Yo momma is so fat when she sat on an iPad she made a plasma TV.
morgan Davies
Yo momma is so stupid she took a ruler to bed to see how long she slept.
TheLaughFactory