Categories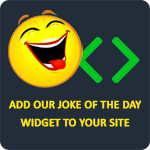 Yo momma's so fat, she has more rolls than a bakery.
LaughFactory
Yo momma is so ugly she turned Medusa into stone.
mariela sapon
Yo mama so ugly when she went into a haunted house she came out with a job application.
TheLaughFactory
Yo mamma is so fat she walked past the TV and I missed 3 episodes.
me
Yo mama's so stupid she put paper on the television and called it paper view.
Anonymous