Categories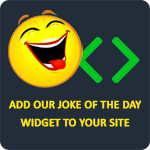 Yo momma is so ugly she turned Medusa into stone.
mariela sapon
Yo momma's so fat, she has more rolls than a bakery.
LaughFactory
Yo momma so ugly, she had to get the baby drunk so that she could breastfeed it.
Anonymous
Yo mama's so stupid she put paper on the television and called it paper view.
Anonymous
Yo momma is so ashy, every time she rubs her arms it snows.
Anonymous