Categories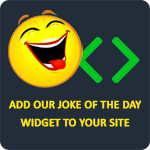 Yo momma is so short, you can see her feet on her driver's license.
TheLaughFactory
Yo momma is so fat when she sat on an iPad she made a plasma TV.
morgan Davies
Yo momma's so smelly, that when she spread her legs, I got seasick.
LaughFactory
Yo momma's so fat, that when she went to the zoo, the hippos got jealous.
Anonymous
Yo momma's so fat, she got baptized at Sea World.
LaughFactory